BJ BARHART &
GIUSEPPE "PINO" RENZULLI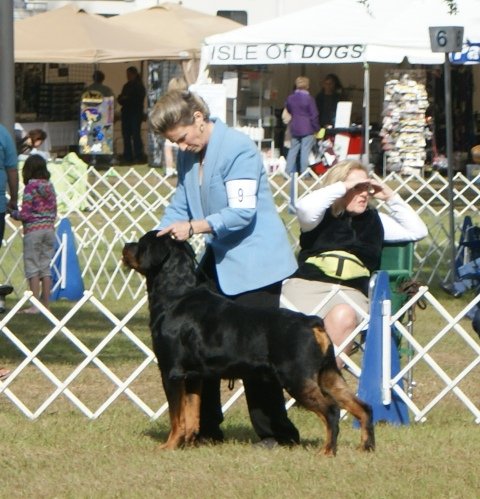 Bj and Rueger in Ocala, Fl
GOING WINNER'S DOG , THEN ON TO
BEST OF BREED FOR A 5PT MAJOR.
PINO AND BO IN ORLANDO, FL.
3PT MAJOR
SWEETIE KAY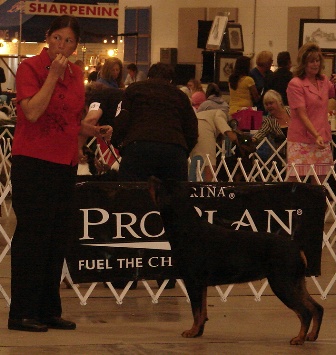 SWEETIE WITH BELLE IN PERRY, GA.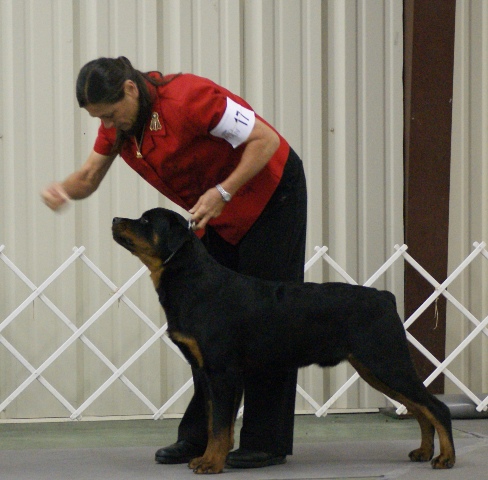 SWEETIE WITH BELLE'S SON BO
IN ORLANDO, FL.

RANDY MCATEER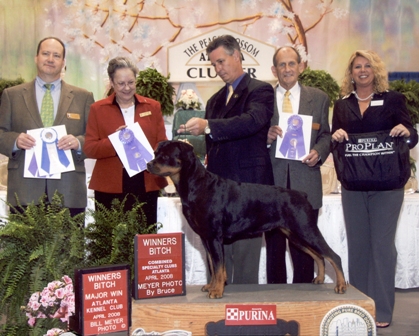 Randy with our Belle in Perry Ga.
They won 3 of the 4 majors that weekend.
CAME HOME WITH 12PTS FROM ONE WEEKEND.
CHARLIE O'HARA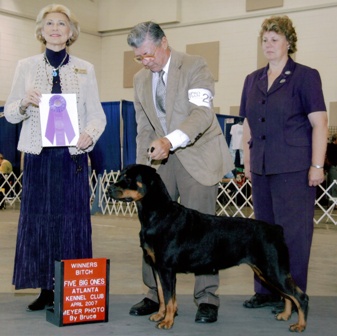 CHARLIE AND RAVEN IN PERRY,GA .
WITH BREEDER JOY MULLER
5PT MAJOR